Cloud Infrastructure
Entitlement Management (CIEM)

Secure Cloud Resources, Govern Identities and reduce the Risk of Insider Threats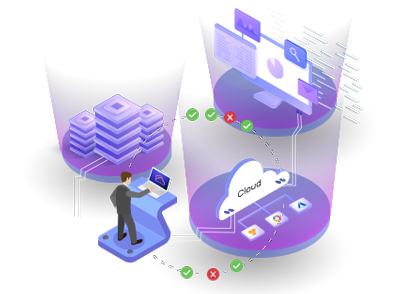 C3M Access Control enforces least privilege and manages identity entitlements across multi-cloud infrastructure while protecting critical workloads from insider threats and over-provisioned access
CIEM Solutions focuses on IAM Governance, mainly by reducing the risk of over-privileged identities in a dynamic multi-cloud infrastructure. CIEM mitigates the risks associated with privilege escalation, compromised credentials and other suspicious access activities by providing deep visibility into cloud entitlements and access risks.
C3M Cloud Access Control helps ascertain:

What identities have access to cloud resources?
Are these identities over provisioned?
Are any of these identities violating any CIEM best practices?
What are the recent IAM changes in cloud accounts?
Who are the privileged users and do they use such privileges?
How do you gain insights to "who", "what", "when" for all changes across resources?
C3M Core CIEM Capabilities


Blog
Cloud Adoption is at an all time high and enterprises around the world are adopting a 'cloud first' strategy. Along with that, there is a
Read More »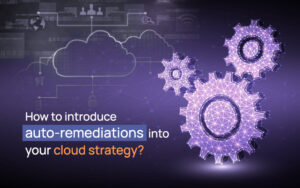 Blog
"How do we get started with auto-remediation in the cloud?" This is a question I get asked a lot. Considering everything that could go wrong
Read More »
Blog
Merger and Acquisition Woes On October 30, 2020 it was reported that a multinational hospitality group was fined £18.4 million by UK's data privacy watchdog.
Read More »